Hello friends,
This is the 1st series of GK Questions for Class 7th (Intermediate, Set-1).
The next series of it will upload soon.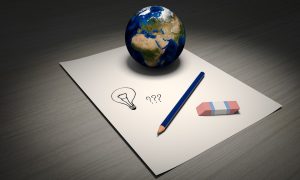 One Recommendation, if you scored less than 70%, give this test again and find out your mistakes and analyze it.
If you scored more than 70% then go for the advanced ones.
All the Best..!
Complete your GK questions
Your Test has been Started:- 
[ratings]
Read a very powerful Motivational story:- One of the Best Motivational Story In Hindi, ऐसा जीवन कहीं नहीं देखा होगा..।
Read More:- A Beautiful Motivational Story in Hindi of a Genius खूबसूरत प्रेरणादायक कहानी..!
Give Another Test… and Boost up your General Knowledge through GK Questions…
Thank You for being here..!     Next Text series will upload soon. so, please turn on your notification.
Mention your feedback in the comment box.
For Updates click on the 'ALLOW' button.